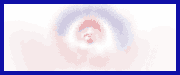 Get a link to eBizFinder on your page.
<A href="http://www.ebiz.co.jp/">
<IMG src="http://www.ebiz.co.jp/other_images/banner180x75sw1.gif"
border="0" width="180" height="75"></A>
Our Global Partners
---
Expo22.com is the economic B2B portal site that provides the best environment for global trading. We connect buyers and sellers on the internet to provide members with good business opportunities by supplying trade information on various products.
---
Taiwan Yellow Pages

---
Anteeromas: Indnesian Based Trading Resources

---
Chemical House

---
EpostUnion

---
Poweful Trade Offer Search Engine
We are serving for International Traders to find out lots of Offer to Sell or Buy from 500 Trade Lead Sites daily.

---
The Asian Search Engine
---
[translation] [localization] [web-promotion] [free registration] [contact us]
[日英翻訳] [ページ翻訳] [アクセス向上] [無料登録] [top page] [contact us]
---
All rights reserved, Copyright(C) 2000-, eBizFinder Japan.